Push Notifications
Use push notifications to quickly and efficiently communicate and keep everyone informed of important announcements, reminders, featured media, and upcoming events.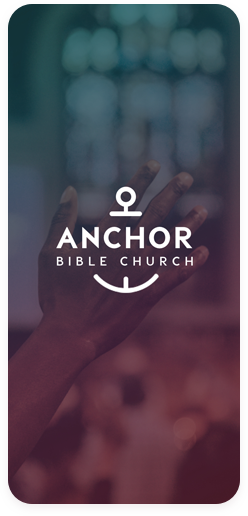 Branding and Colors
Personalize your app by adding your logo, colors, icons, loading screen, homescreen, and more. Your app won't look like everyone else's!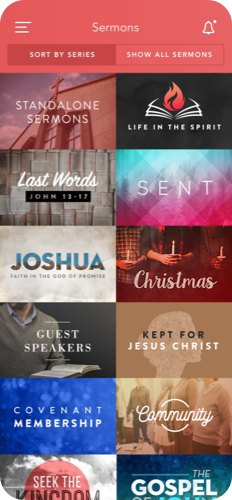 Sermon Libraries
Audio and video sermons are in the palm of your hand. Display sermons by series or by date, and continue listening as you use your phone for other tasks.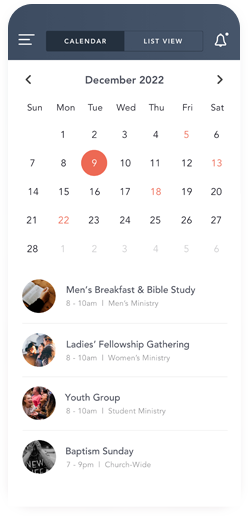 Event Calendaring
Keep your church calendar organized with our event system. Display events using a featured tab, a visual calendar, or a list view.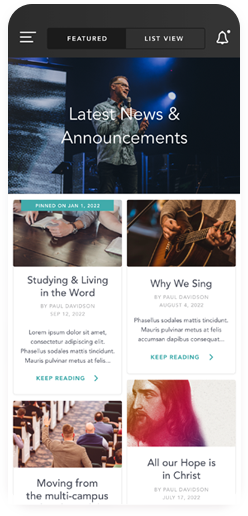 Blogging
The possibilities are endless with our blog module. Use it for news and announcements, theology discussions, traditional blogging, and more!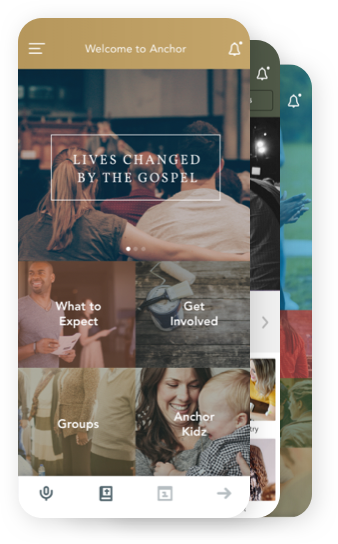 Homescreen Layouts
Do you want your homescreen to have only images, or a mix of content and images? You're able to select from multiple options.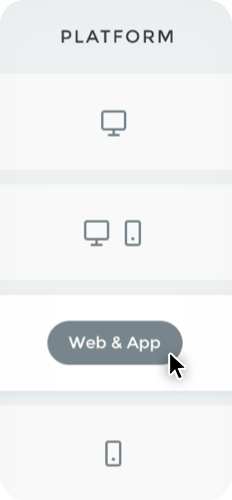 Enter Once, Publish Twice
Enter your content in our Content Management System, and you can publish to both your website and app. No more double data entry!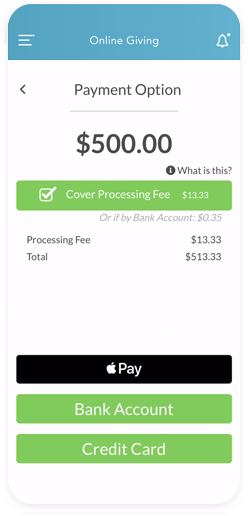 In-App Giving
Encourage generosity by giving your donors the ability to easily make one-time and recurring donations in the app.
You're in Control
Build and manage your app content on our CMS, built specifically for churches and ministries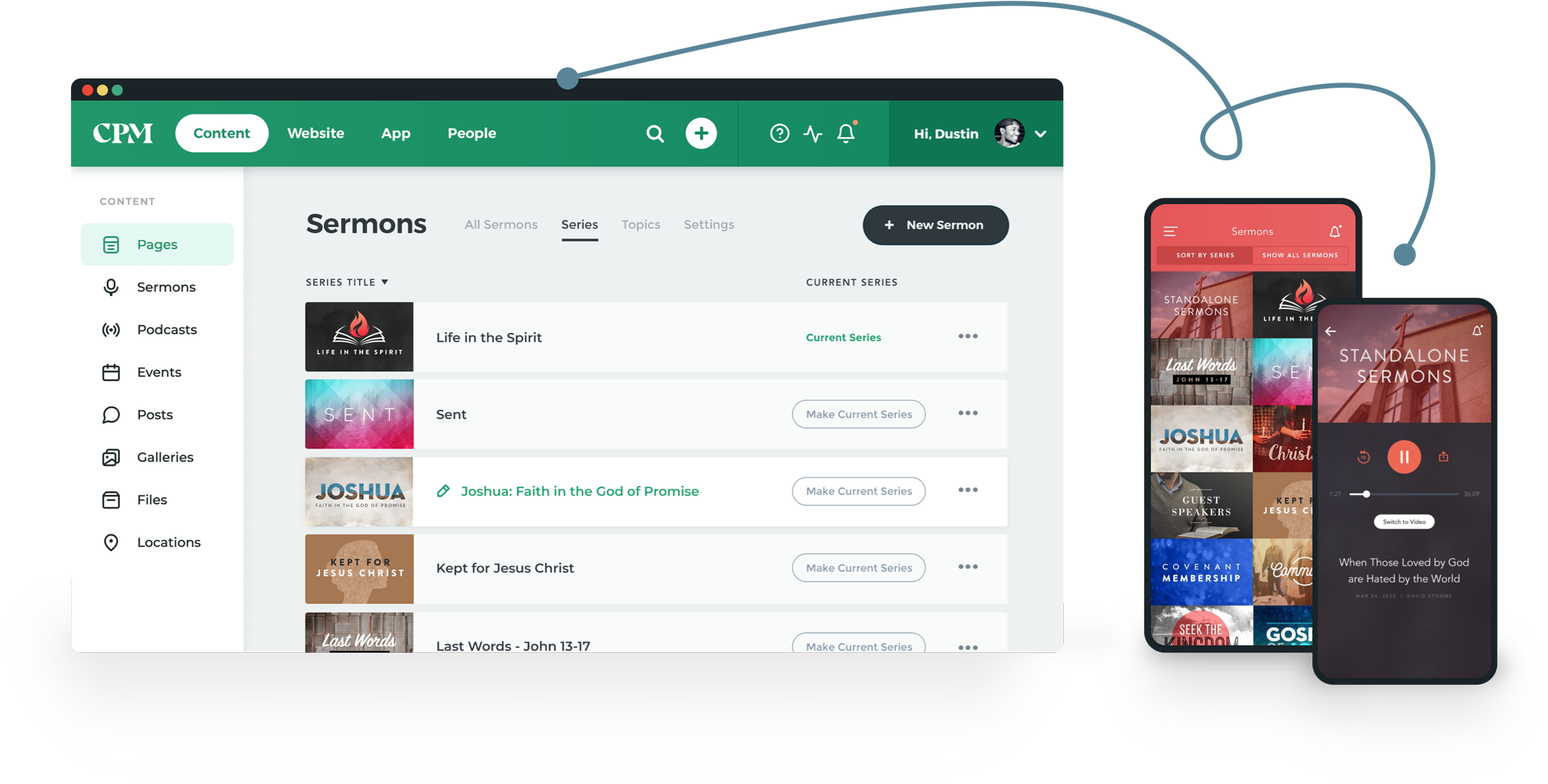 Mobile App FAQs
Yes. The app is designed to work on both platforms.
Definitely! Avoiding double data entry was one of our main goals while building this platform. If you have a CPM-powered website, then all you have to do is enter your content once, and you'll be able to publish it to your app and website.
Yes! We will import one year's worth of sermon content (media files, notes, scripture references, etc.) at no additional charge. If you need more, let us know, and we will give you a quote.
The startup and monthly fees include the CMS so you can manage your app content, fast and reliable media transfer, daily backups, telephone support, and online support. We'll also migrate over one year's worth of sermons, submit your app to the iOS and Google Play stores, manage security updates, and release regular upgrades to the CMS.
The only things in addition to our pricing are the app store developer fees from Apple ($99 annually) and Google Play ($25 one-time).
The Well in Abilene, Texas, has graciously allowed us to showcase their app (download here: iOS and Google Play).
Ready to build your app and website?