Go live in 3 easy steps
Pick a website theme
Look through our website themes and decide which one works best for you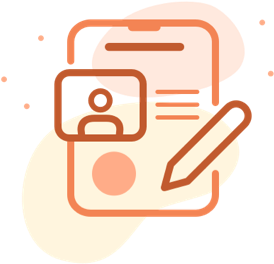 Add your content
Use our CMS to easily enter your content; pages, sermons, events, etc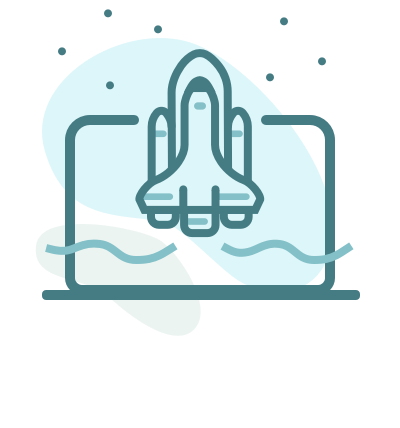 Take it live!
Let us know when you're ready to go live, and we'll make it happen!
Customizable Website Themes
Choose and customize the theme that best matches your ministry's style and needs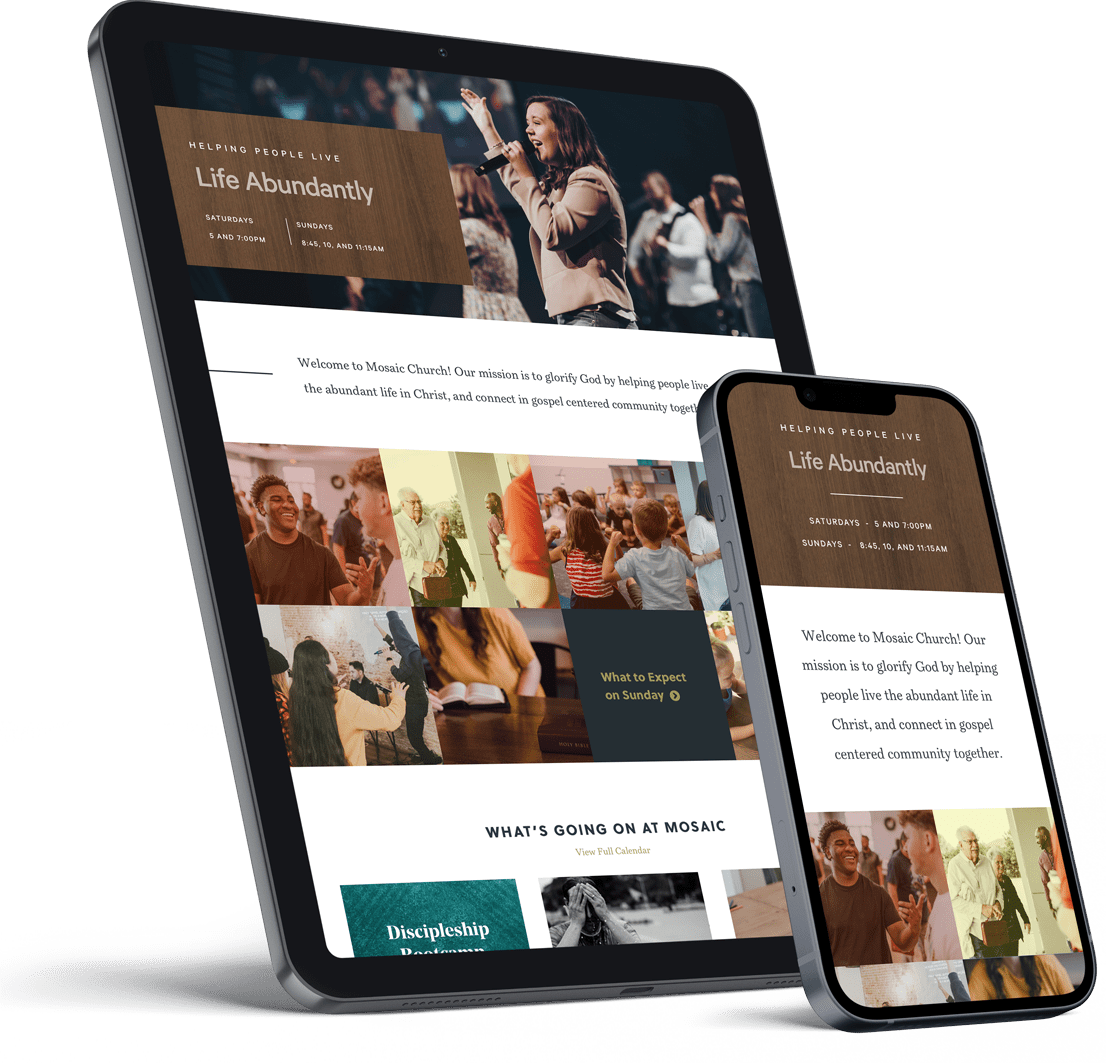 Perfect on every device
All of our websites are intentionally designed for phones, tablets, and computers
The majority of your traffic will be mobile, so we've designed all our sites with mobile in mind
You're in the driver's seat
Make changes 24 hours a day, when and where you want
Our CMS is designed with you in mind... make your changes, then get on with your day :)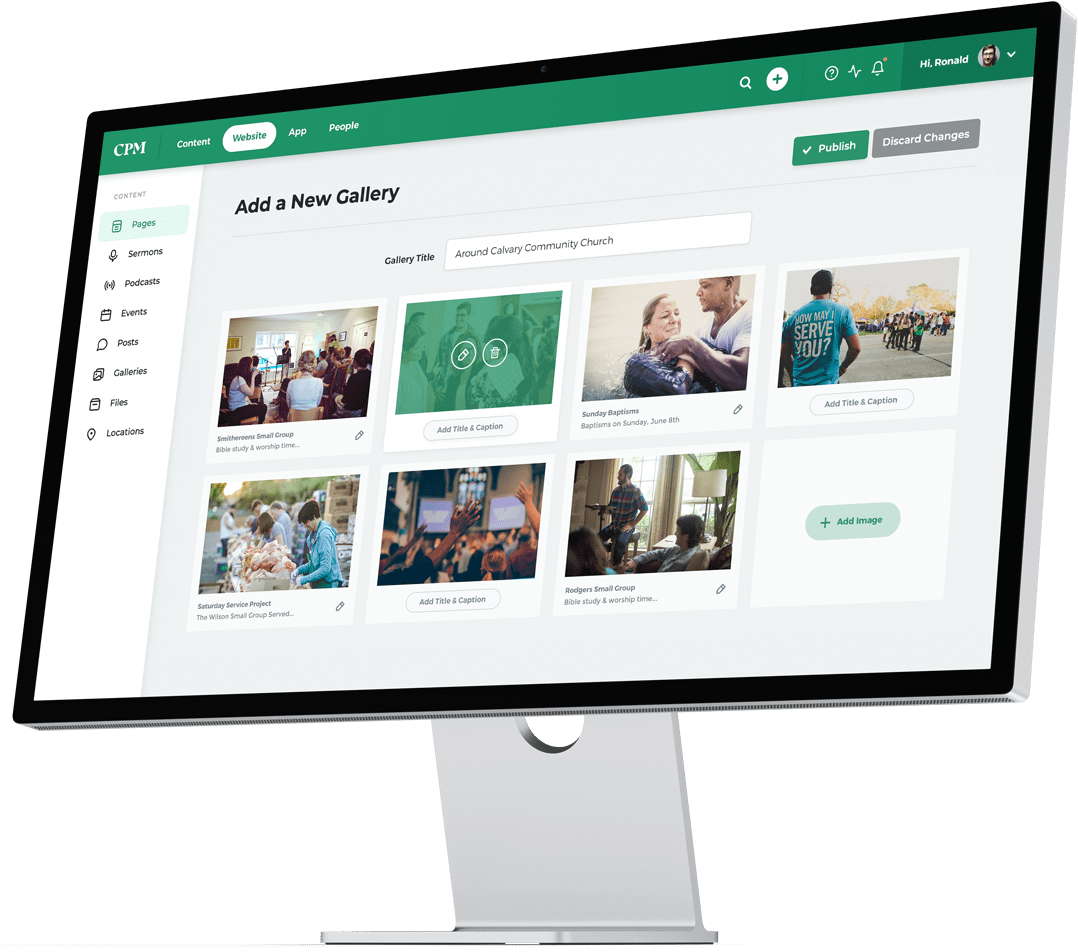 INCLUDED WITH EVERY WEBSITE
Website FAQs
Yes! We will import up to 30 sermons (media files, notes, scripture references, etc.), up to 30 pages, navigation, and your logo at no additional charge. If you need more, let us know, and we will give you a quote.
Yes! We serve customers worldwide, including established churches, brand new churches, multi-campus churches, church networks, missionaries, non-profits, camps, schools, and colleges.
The startup and monthly fees include content migration (up to 30 sermons, up to 30 pages, navigation, and logo), a website theme, hosting, our CMS to manage your website content, managing security updates, fast and reliable media transfer, daily backups, regular upgrades to the CMS, telephone support, and online support.
Yes. You can have podcasts for your sermons, Bible studies, individual ministries, etc.
Our team has built a user-friendly Content Management System (CMS), designed specifically for churches and ministries, that your team can use to update the information on your website. Without any need to know programming languages, you are in control of your text, photos, navigation, events, sermons, podcasts, blogs, video, audio, photo galleries, and much more.
Not a bit. You can do everything using our easy-to-use, visually-based CMS.
No, we do not require a minimum contract period.
Yes, we would be happy to provide you with a demo website so you can kick the tires and see how everything works. Let us know, and we'll get it set up.
Our pricing is transparent, and there are no hidden fees. The only thing you will need in addition to your website is a domain name, which runs about $15 annually. You may also want email connected to your domain. If that's the case, we recommend either Rackspace or GoDaddy email.
PARTNER WITH US
We'd love to serve your ministry